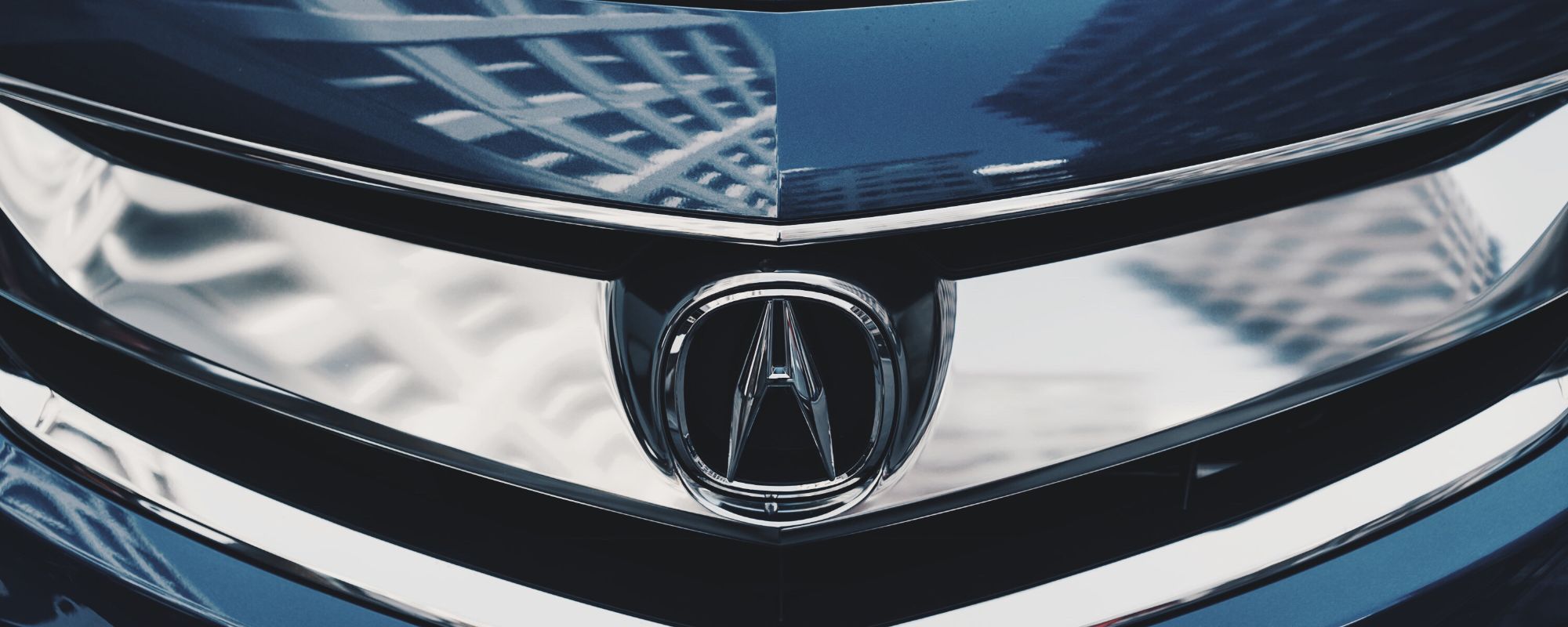 Rick Case Acura

Finance Center
Get Acura Lease Information on Our Top Models
Welcome to Our Financing Department
Welcome to Rick Case Acura's Finance Department, your auto loan and car lease resource. We're eager to provide financing for your new car, or we can assist in used car financing. Check out our online car loan calculator for an instant car loan rate. Then, proceed to our online finance application.
All types of credit, from good to bad, can qualify for an auto loan. No credit, no problem! We will work with you to secure a no credit car loan if your situation demands it. Rick Case Acura has strong relationships and is committed to finding you the perfect car loan company to suit your car finance needs.
Low interest car loans are available for customers with existing loans. We can help you refinance your car loan or adjust the term of the contract. You're just a step away from approved car financing!
Let Us Get You Started
* Indicates a required field
Competitive auto financing options are never out of reach
You have taken a look at our new and used inventories, narrowed down all your top choices, and you have finally found the right model for you. Of course, once you've gotten that far, you come to the next dreaded step: auto finance.
When financing your new Acura, you'll enjoy many conveniences and luxuries, including:
Instant Pre-Approval for Qualified Buyers
Affordable Financing Offers & Acura Lease Specials
Quick & Convenient Online Car Loan Application
Flexible Terms & Car Loan Rates
At Rick Case Acura, we believe in making auto finance as easy and as painless as possible. Our team of auto finance experts will go over every aspect of the auto finance process with you, so you know you are getting the best possible deal. They will work with you and your budget to help you get a favorable auto loan with manageable payments that will help you build credit.
When shopping for your next car, there are two key things you'll need to drive away satisfied: a car you love, and a price you'll love.
But while there's an almost limitless selection of attractive new and used cars for sale around the greater Fort Lauderdale and Miami, finding that perfect price can be considerably more challenging with all the financing hurdles that many dealerships throw in your way when it comes to financing.
The fact of the matter is that many dealerships around here love keeping you off balance and confused when it comes to auto financing because it gives them the advantage in dealing with you. And quite frankly, we here at Rick Case Acura don't think that's a proper way to do business.
At our Acura dealership here in Fort Lauderdale, FL, we've served drivers from all over Florida, and whether you're looking for a new Acura lease near Pembroke Pines or want to buy an Acura near Davie, we want you to know that when it comes to financing, we're on your side and our only goal is seeing you drive off satisfied.
Don't know where to start on financing your next car?
Nowadays, most folks start their search for cars online, and we aim to make it easy for you to start your financing journey online at our Fort Lauderdale, FL Acura dealership as well. Afterall, it's not easy for everyone to carve hours out of their day to fill out financing forms and fully explore their options in person, so we've included those forms and resources right here on our website for you to browse and complete at your leisure.
Not only can you check out our latest financing specials, you can use your finance calculator to estimate your monthly payments for a specific Acura model, get an estimate on the value of trading in your car at our dealership near Pembroke Pines, and even save time when you get to the dealership by applying for financing with us online.
Plus, in addition to all those resources, you can also start exploring which financing avenue is right for you, helping drivers from all walks of life to determine the perfect financing solution at our Acura dealership near Miami.
Buy an Acura or get an Acura lease: There's a financing plan for everyone here at Rick Case Acura
With so many new and pre-owned Acura cars for sale at our Fort Lauderdale, FL dealership, you'd be hard-pressed to find one of our customers who's left our dealership unsatisfied with their options. But even after you've picked out the perfect Acura model, trim, and paint scheme for your needs, the question remains: Should you buy it or lease it?
Hours
Monday

9:00am - 9:00pm

Tuesday

9:00am - 9:00pm

Wednesday

9:00am - 9:00pm

Thursday

9:00am - 9:00pm

Friday

9:00am - 9:00pm

Saturday

9:00am - 9:00pm

Sunday

11:00am - 7:00pm
You should lease an Acura if…
You love the feeling of driving the latest Acura models on the road! With lease terms of 24 to 48 months available for most Sunrise and Pembroke Pines, FL drivers, it's entirely possible to roll into a new Acura every few years.
You don't want to pay for repairs! Acura cars are known for reliability, and with Acura New Vehicle Limited Warranty coverage coinciding with all new Acura leases, out-of-pocket expenses for car care will be minimal.
You primarily drive locally! Choosing an Acura lease means adhering to a mileage limit, but they're typically more affordable financing plans for folks who stick to driving around the greater Fort Lauderdale and Miami, FL areas.
You should buy an Acura if…
You want to own your car! With an Acura lease, you'll be obligated to return your car to the dealership at the end of the lease term, while you'll be free to drive for years to come when you own your car.
You love taking road trips! With no mileage limit to speak of, owning your car is a smart bet for folks who want to explore Florida and beyond.
You want to sell your car in the future! Like anything else you own, you can sell your car if you like, and reap the profits of that sale to put towards a new car if you so choose.
Explore Your Acura Leasing Options
If you know you want to drive a new Acura model but aren't sure if you want to buy it, leasing can be a great choice. Leasing lets you drive the newest Acura models for a much lower price, since you are paying for the vehicle's projected depreciation rather than the full value. Leasing means that you have the car for a set period, and return it to the dealership once the lease is up. Once you bring the vehicle back to the dealership, you can buy it, or you can even lease the newest model again. Whether you are looking to buy or lease, one thing remains constant: we will help you get a great deal.
We're here to help drivers from all over the Fort Lauderdale, Miami, Pembroke Pines, Sunrise, and Davie areas. We know that financing an Acura model will never be as much fun as driving one, but we do our best to help close the gap. Give us a call at (888) 502-8130 to see how we can help you, or start filling out our online finance application from the comfort of your own home. You're closer than ever to being behind the wheel of your dream car.
Your privacy is important to us.
Rick Case Acura takes your privacy seriously and does not rent or sell your personal information to third parties without your consent. Read our privacy policy.