Performance Manufacturing Center, also known as PMC, features a world class, open-plan space in Marysville, Ohio. This is the home of the supercar Acura NSX. Here engineers, can see any stage of production and feel connected to each other as well as the car they are constructing.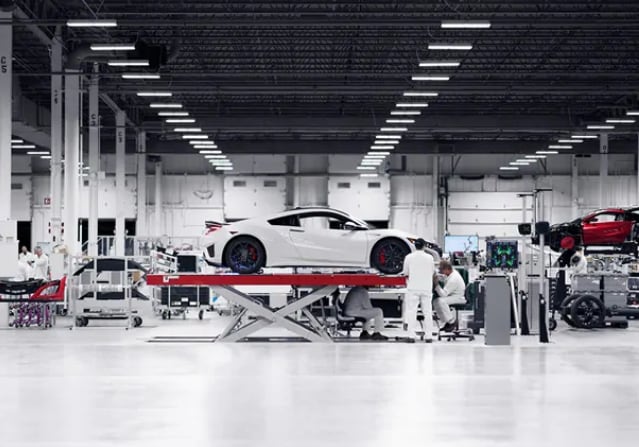 One area of the PMC is known as the shake room. This is where vehicles are tested for extended durability and shows how driving wears on interior and exterior components.
There are many factors that distinguish PMC vehicles from all the rest. Associates have invented several patented and patent-pending technologies. This includes a 45-minute process for exacting wheel alignment, a 4-corner weight and ride height check, and a dynamic 4-wheel braking performance measure.
They do not use any conveyor belts or other automated systems to deliver parts. Everything is moved by hand and allows for maximum quality for the customer.
PMC uses lustrous Andaro paint, which produces a high quality finish. The signature color used is called Valencia Red and is exclusive to the NSX and PMC editions.


Acura wanted to share more of its PMC craftsmanship with its Acura customers. In July 2019, they launched a 2020 TLX PMC Edition. Only 360 were made, and we just so happen to have number 81 in our showroom! This exclusive, unique sedan is the perfect choice for Acura enthusiasts.
Contact us today to schedule a test drive!